Bacon-Wrapped Pickles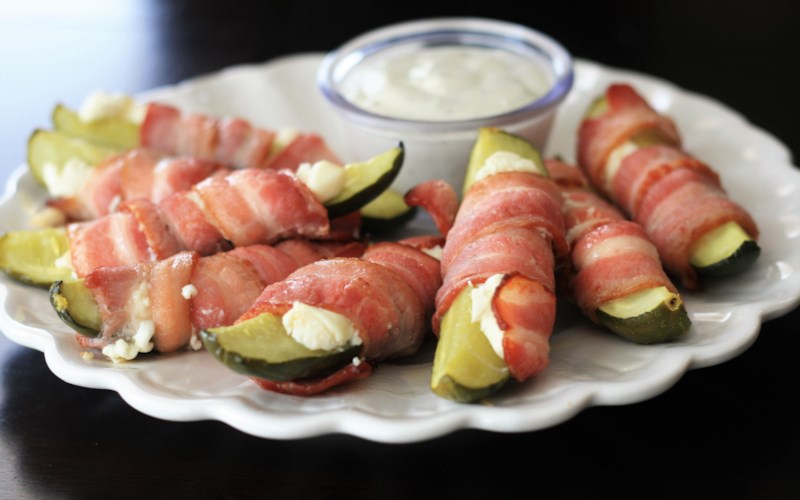 Preparation
10m
Cook Time
15m
Ready In
25m
Servings
8
Calories
116
Ingredients
8 pickle spears
2 ounces cream cheese, chilled
8 slices bacon
1/4 cup ranch dressing
Visit URL to see more ingredients
Steps
1Preheat the oven to 400 degrees F (200 degrees C). Line a baking sheet with parchment paper.
2Pat pickles dry with a paper towel. Cut cream cheese into 8 strips. Place 1 strip onto each pickle, and wrap with a strip of bacon, securing ends with toothpicks if necessary. Place pickles on the baking sheet.
3Bake in the preheated oven until bacon is browned, 12 to 15 minutes. Let cool slightly, then serve with ranch dressing.