Sloppy Joe Casserole with Noodles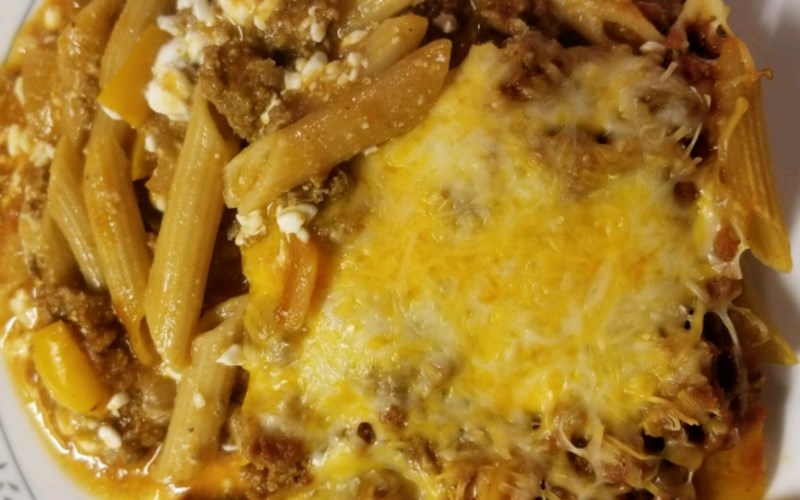 Preparation
10m
Cook Time
50m
Ready In
1h
Servings
6
Calories
446
Ingredients
cooking spray
8 ounces shell macaroni
1 pound lean ground beef
1 1/4 cups water
1 (8 ounce) can tomato sauce
1 (6 ounce) can tomato paste
1 (1.3 ounce) envelope Sloppy Joe seasoning mix
1 (16 ounce) package cottage cheese
1/2 cup shredded Cheddar cheese
Visit URL to see more ingredients
Steps
1Preheat the oven to 350 degrees F (175 degrees C). Coat a 2 /12-quart casserole with cooking spray.
2Bring a large pot of lightly salted water to a boil. Cook shell macaroni in the boiling water, stirring occasionally, until tender yet firm to the bite, about 8 minutes.
3Meanwhile, heat a large skillet over medium-high heat. Cook and stir beef in the hot skillet until browned and crumbly, 5 to 7 minutes. Drain and discard grease. Add water, tomato sauce, tomato paste, and seasoning mix. Reduce heat and simmer for about 10 minutes.
4Drain and rinse macaroni. Spread 1/2 of the macaroni into the bottom of the prepared casserole dish. Top with cottage cheese, then the beef mixture. Repeat layers of macaroni, cottage cheese, and meat. Cover with Cheddar cheese.
5Bake in the preheated oven until cheese is melted and casserole is bubbly, 35 to 40 minutes. Serve hot.